Youth Camp of Recsk
The Youth Camp of Reck is located in the Mátra, between the towns Sirok and Parád, directly next to the 24. road and the spring Tarna. It is 1500 meters from Parádfürdő and 4 kilometers from Recsk.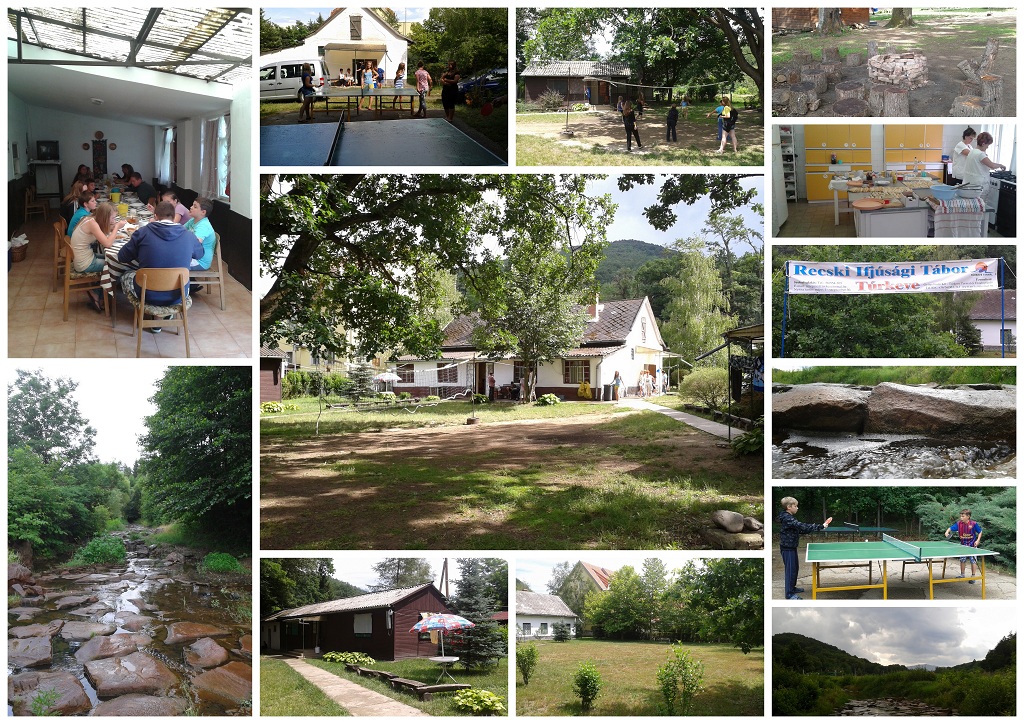 The area of the camp is closed, with available parking places.
The camp has a communal building, two bungalows, and sanitary facilities (men's and women's shower and toilettes). The lunchroom, the kitchenette and the two sickrooms (both able to accommodate 5 people separately) can be found in the communal building. The camp is capable to house 49 people.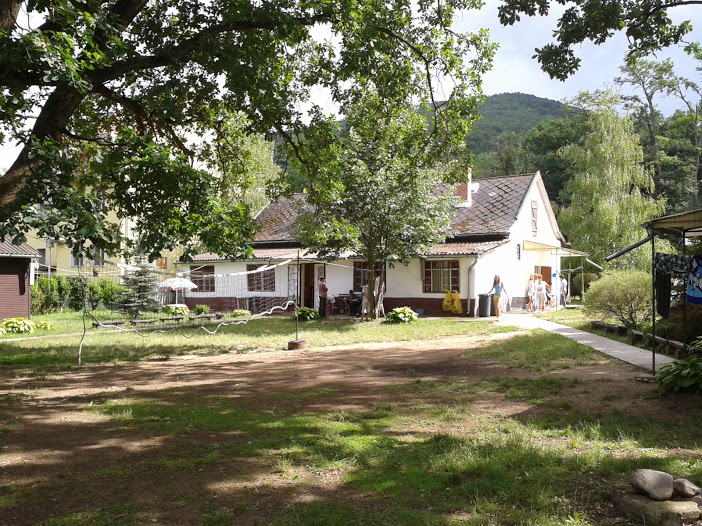 The '
small bungalow'
contains 2 bedrooms:
1. bedroom: 4 bunk beds
2. bedroom: 2 bunk beds
The '
large bungalow'
contains 3 bedrooms:
1. bedroom: 7 bunk beds
2. bedroom: 2 bunk beds
3. bedroom: 7 bunk beds
We provide blankets and pillows to our guests, but covers will need to be brought by the campers. Sleeping bags may be more practical.
Cooked meals may be ordered from Recsk, with delivery.
Read more about dining and restaurants in Recsk here.
There is an outdoor cooking place in the yard.
The Youth Camp of Recsk is an amazing location for class excursion and summer camps.
Because of the special properties of the area, there are countless tour routes to choose from.
Read more about the various tour routes here.
Information about fees can be found here.
For children under 3 years the stay is free of charge.
The prices contain the vat.
Open: 1. April to 30. September.
The fee of gas usage in the kitchenette is calculated according to consumption, after gauging.

Reception and information:
0036 56/ 554 305
Booking:
Email: recepcio@turkevetermal.hu
Website: www.turkevetermal.hu
Fax: 0036 56/361 313
Letter: 5420 Túrkeve, Kuthen király út 11.

Location of Youth Camp in Recsk:
Address: H-3245 Recsk, Kenyeres út 15.
GPS: 47.9243311684-20.0699211435
Write to us...